CurioCity: STEAM and Beyond – Designing Your Dream Home
November 6, 2021 @ 2:00 pm

-

4:00 pm

PDT
Reflect, imagine, and rearticulate your ideas of home.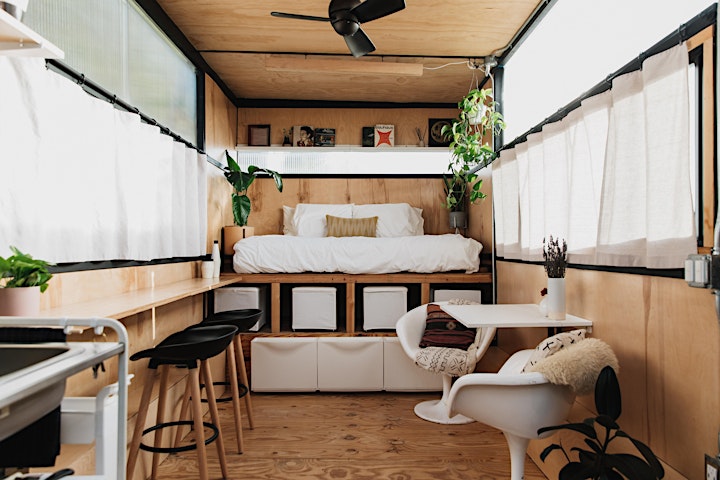 There is power in intentional play and imagination. In this workshop, participants will reflect on early memories of home and use that as a foundation to imagine or rearticulate their dream home. By the end of this workshop, students will have created their very own Dream Home Inspiration Board. Participants are encouraged to bring images, magazine clippings, markers/ colored pencils and an open mind.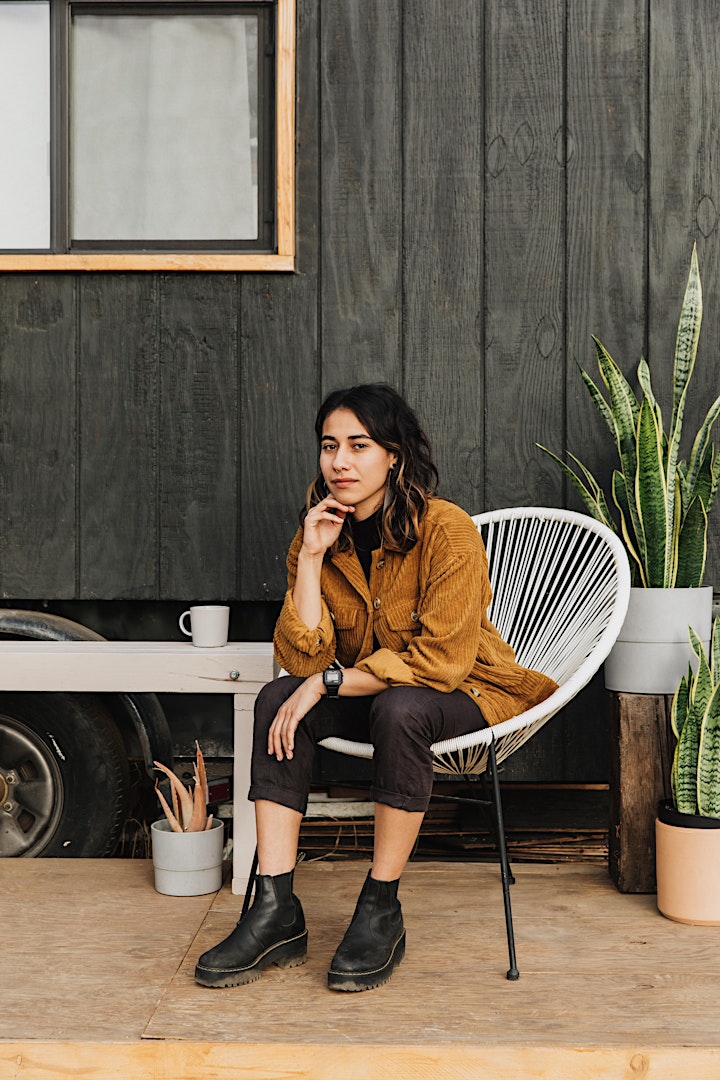 Featured Guest: Mariah Hoffman
Mariah is a designer, maker, educator and entrepreneur. In 2016 she founded her design studio, Micro Modula, while navigating the journey of designing and building her own tiny house on wheels. Her tiny house has since been featured in Dwell magazine, Apartment Therapy and San Diego Design Week. Micro Modula design studio is a platform supporting mindful living seekers through intentional products, services and events.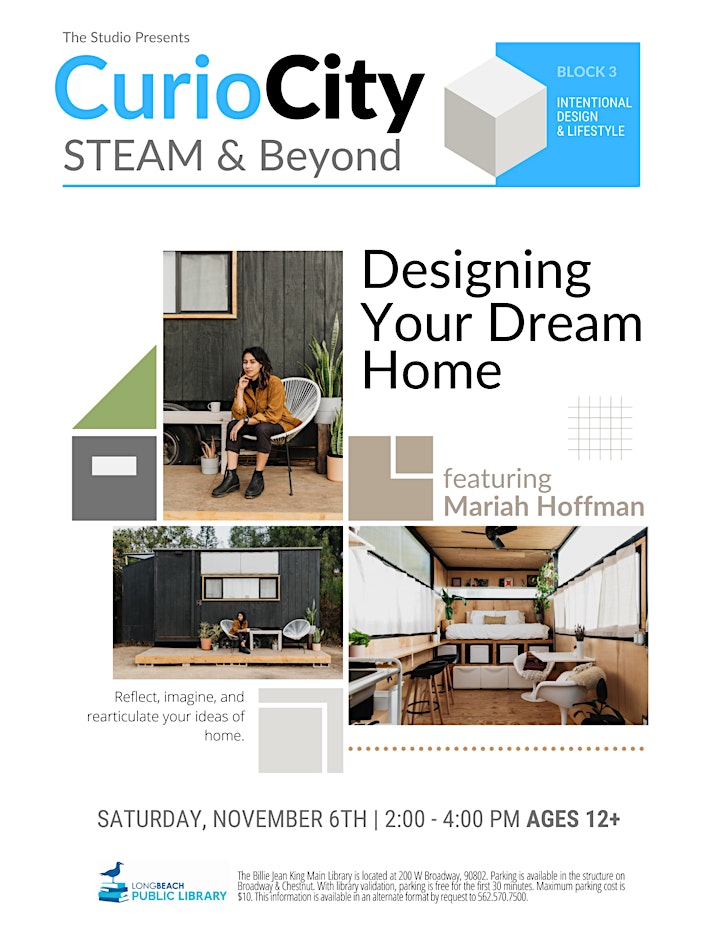 FAQ
How can I participate? Sign up for free on Eventbrite! All sessions of CurioCity: STEAM and Beyond will be hosted in-person at the Billie Jean Main Library upstairs in The Studio.
Who is this workshop for? This workshop is open to ages 12+ for people interested in all things STEAM and are open to new creative possibilities.
How do I cancel my reservation? If you are unable to attend, please request a refund on Eventbrite or email us at LibraryStudio@lbpl.org.
Who can I contact for more information? Feel free to reach out to us with any questions at LibraryStudio@lbpl.org.
This information is available in an alternate format by request to 562.570.7500.